Szdfan wrote:That's not fair, Robert. I don't have a cushy, ivory-tower life. You don't know me and what I live with. I don't understand why you'd accuse me of these things. This to me feels like a personal attack that's unrelated to the issues we're talking about.
I was going on what you have shared before. If I am wrong, then I recant and apologize. I was only reflecting the upbringing and life you have reflected and shared through the years.
In all fairness, I only claimed you had a cushy life. Growing up in a sheltered conservative Mennonite community with your needs and most your wants cared for is a cushy life to me. I did not claim you lived in a pristine ivy tower. I stated I did not look at life from one.
Szdfan wrote:I posted what I did about Trump on FB because this is personal for me -- people who I love and care about are threatened and some of them have faced physical violence by those who feel empowered by the President's words.
So it is okay for you to launch personal attacks and I can not?
I would like to hear examples of the physical violence by those empowered by the President's words. I heard him condemn the violence and discredit the people who organized the rally.
Here is an image if Antifa at Charlottesville.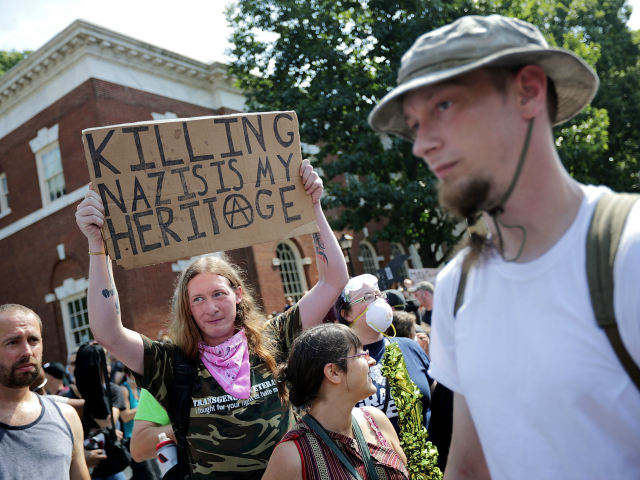 This is why I feel the statements that both sides are to blame are legitimate.